Local Guide

LOCAL GUIDE/OKINAWA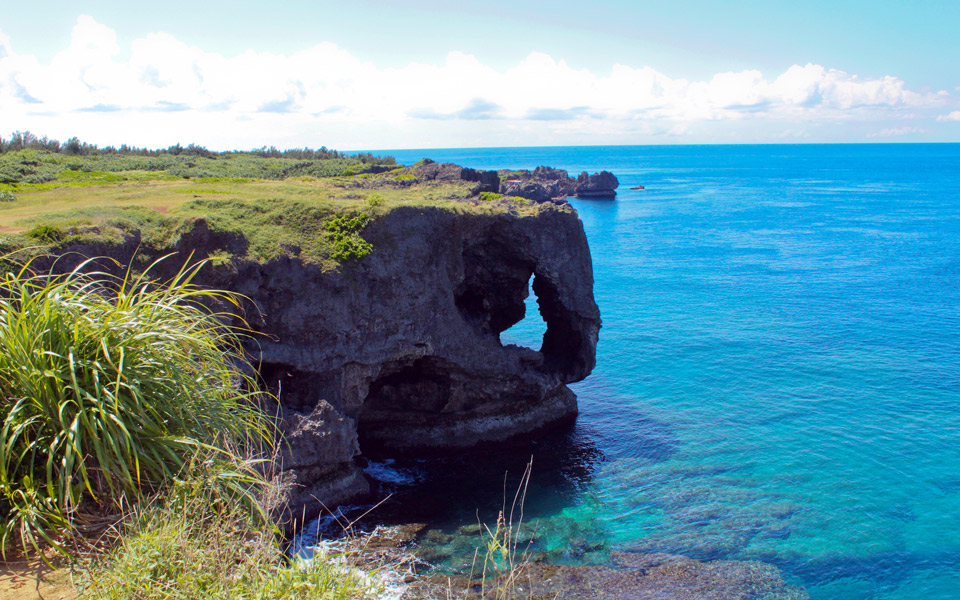 Okinawa is often referred to as "Japan's Hawaii" and it is easy to see why with its sandy beaches, tropical climate and laid back life-style. However there is much more to Okinawa than first meets the eye due to its unique culture, natural beauty and long history. Hotel Monterey Okinawa Spa and Resort is located on the main island, although Okinawa itself is made up of hundreds of smaller islands, roughly 50 of which are inhabited. Several islands are accessible by boat for a day trip from Naha Port.

The subtropical climate ensures that Okinawa is home to a wide variety of fruits and plants, while the consistently high temperatures mean that tourists flock there all year round. Most come to unwind on the sandy beaches, soaking up the sun and enjoying the atmosphere of a tropical resort, while those into marine sports are also exceptionally well accommodated, with an infinite number of dive spots, traditional activities such as wind surfing and snorkeling, as well as more recent inventions such as "flyboarding" or "jetpacking".

Of course the beaches and accompanying activities are the main draw, but Okinawa also has a rich culture, steeped in tradition. This local "Ryukyu" culture survives well to this day, and visitors can enjoy various arts and crafts, theatre, music, sports, cuisine and festivals unique to the region.
Food

Okinawan cuisine has enjoyed a growing reputation thanks to the purported health benefits, as testified to by average life expectancy of local inhabitants. Indeed the locals have a saying, "nuchi gusui", which can be translated as "food is medicine". Dining at a local restaurant, customers will often be serenaded by a shamisen (3 string guitar) player.

Goya Chanpuru - a popular stir fry dish containing goya, a bitter local vegetable that adds a unique flavor to the other ingredients, commonly egg, tofu and thin strips of pork. Sometimes spam is added, as it is popular in Okinawa following the basing of US troops in the region.
Taco Rice - a fusion dish, originally created by locals for the American military personal, consisting of a bowl of rice topped with Tex Mex style ground beef, lettuce, tomato and shredded cheese. Hugely popular with locals and tourists alike.
Okinawa Soba Noodles - different from the buckwheat noodles found on mainland Japan, this dish is usually served hot in a broth with simmered pork belly and seaweed.
Umi-budo - literally meaning "sea grapes" this edible Caulerpa seaweed is usually eaten as a light appetizer or accompaniment to beer.
Awamori - a local liquor made from long grain rice, it is distilled (unlike sake which is fermented) and usually drunk mixed with ice and water. This fiery liquor compliments the local food extremely well.
Attractions and Local Specialties

If you fancy a break from the beach, then Okinawa has plenty to offer, from modern attractions to traditional heritage sites.

Churaumi Aquarium. Regarded as one of the finest aquariums in Japan, and possibly the world, it is renowned for its huge tank displaying enormous whale sharks and manta rays. Visitors can enjoy observing a huge variety of marine life as well as shows and special events.
Shuri Castle. The partially restored castle was once the heart of the ancient Ryukyu Kingdom's administrative affairs. Originally built in the 14th century, the castle was destroyed several times, most recently near the end of World War Two, however, several parts have been authentically restored allowing visitors a glimpse into the past.
Kokusai Dori. The main high street in Naha City, visitors can enjoy market stalls, shopping, and a rich variety of nightlife.
Hiji Waterfall. A scenic spot located in the northern part of the island, and accessed by a pleasant hiking trail that takes between 30 to 45 mins through the forest. (Note that there are lots of stairs along the way)
Events & Activities

The local Ryukyu culture continues to thrive to this day, ensuring visitors have the chance to experience some traditional Okinawa events and performances.

The All-Okinawa Eisa Festival. Eisa is a traditional dance using drums, and this festival sees participants gather from all over Okinawa making for a spectacular sight. The event is usually held in September.
The Naha Dragon Boat Race. Held at the start of May during the Golden Week holidays, this is a traditional boat race not to be missed.
Ocean Expo Park Summer Festival. Fireworks and more at the Ocean Expo Park - event is held in mid- July.
The Naha Great Tug of War Festival. The world's biggest tug-of-war event! Join over 15,000 other participants in pulling the 200m long rope! The event is usually held in October.