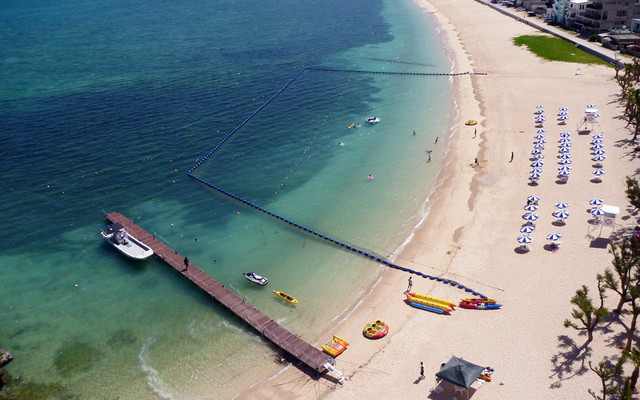 Tiger Beach
Located right in front of the hotel, the magnificent sandy shore of Tiger Beach extends away into the distance. Adjoining the popular Fuchaku Beach, and facing the East China Sea, Tiger Beach is one of the few natural beaches on the west coast.
A variety of marine activities are available on Tiger Beach for all age ranges. Sea-kayaking, snorkeling, and diving are just some of the many activities available.
*OPEN: April-October *Close on November to March.
*Please cover your tattoo with a tattoo seal(paid tattoo seal is available at our convenience store).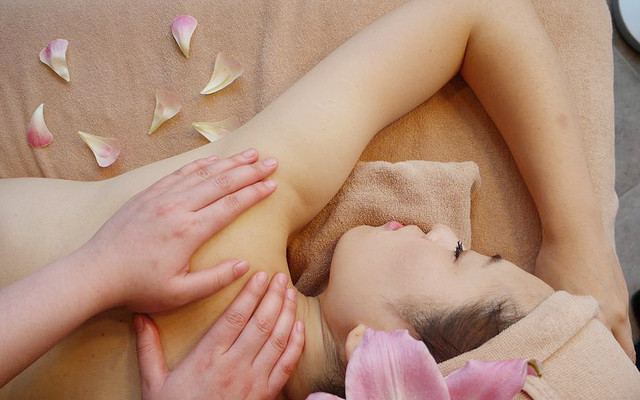 Spa Pathya
Careful treatment of the 5 senses bringing about deep relaxation of the body and mind. Experience our footbath, scented with seasonal flowers and herbs, and be pampered in an atmosphere of courteous service and pleasant hospitality.
Ayurveda is a 5,000-year-old method of traditional healing originating from India and recognized by the World Health Organization as a medical system of treatment. Currently it is gaining popularity amongst celebrities and health & beauty experts. Indeed, Gujarat Ayurved University in India and the American University of Complementary Medicine currently offer courses to produce certified Ayurveda practitioners.
Our therapists offer treatment to counter the damaging effects of UV light from the strong Okinawan sun, as well as after care for those already suffering from exposure. You may choose from essential oils or masks carefully selected by our expert staff based on your condition on the day.
Reflexology is also provided for the soles of your feet, often referred to as one's "second heart", due to the ability to stimulate your metabolism and circulation.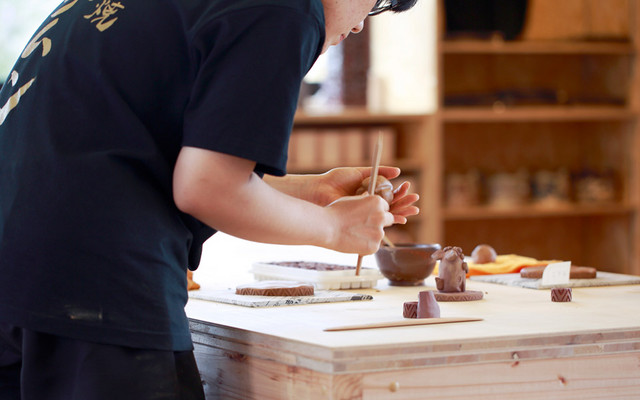 Craft Studio
Experience making traditional Okinawan pottery in a diverse range of programs taking from 30 to 120 minutes in length. For small children we recommend our Shisa stamp program, while for adults we invite you to try your hand at making some traditional Okinawa pottery and crafts.
- Hours -
12:00~21:00 (programs must allow enough time to finish, eg for a 60 mins program the last start time is 20:00)
*Same day reservations accepted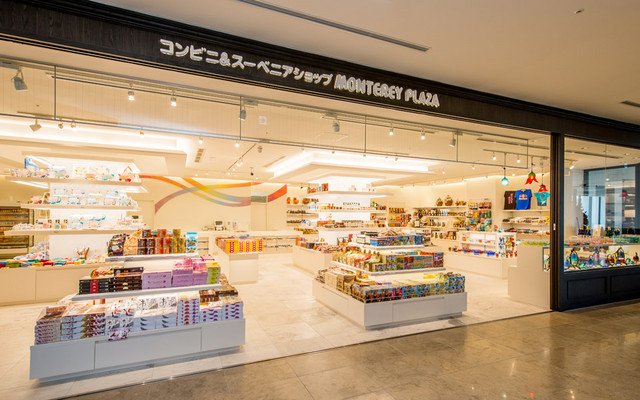 Shop
The hotel has 3 shops for your convenience. Monterey Plaza is a convenience store and souvenir shop selling drinks and snacks as well as a rich variety of Okinawan gift items. Meanwhile, Ocean is a boutique offering quality goods such as brand-name sunglasses and stylish accessories. And finally Coral is our beach shop offering various seaside items and goods. Please feel free to stop by and browse at your leisure.
- Hours -
Monterey Plaza convenience store and souvenir shop / 7:00~24:00
Ocean boutique / 8:00~22:00
Coral beach shop / 8:30~18:00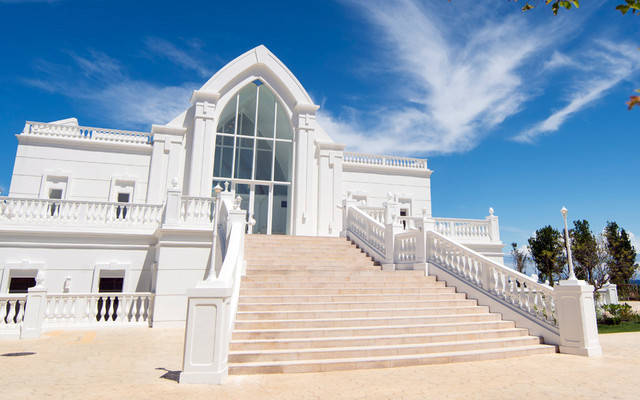 Chapel
A British style chapel that seamlessly blends classical grandeur with modern undertones. The noble white exterior reflects the glittering ocean and surrounding greenery as if to gently mark the occasion of eternal love.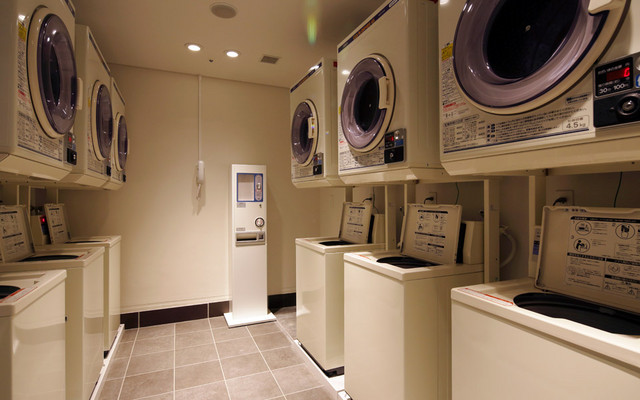 Laundrette
Washing machines and tumble dryers are located on the Beach Wing 1F・Garden Wing 2F
200 yen / cycle for the washing machine ; 100 yen / cycle (30 mins) for the dryer