Local Guide

LOCAL GUIDE/OSAKA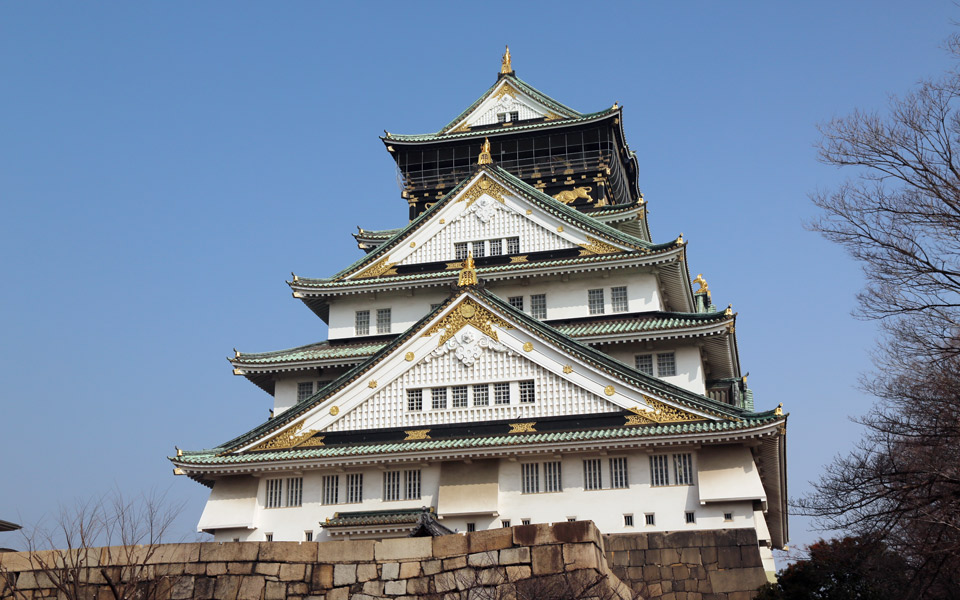 Osaka is big, bold, and boisterous. An ancient city established 1,400 years ago that is today Japan's 2nd City, Osaka is famous for it's long history of commerce and industry as well as it's major contributions to Japanese traditional and modern culture, especially stage and popular arts, as well as Japanese cuisine.

With a population of 2.5 million, Osaka is the centre of the Kansai area and a city that does not stop. Two major airports are located within the city limits while regular shinkansen bullet train service links Osaka with Tokyo, Nagoya, Kyoto and Kobe quickly and conveniently. A massive network of subways and commuter trains ensures that all areas of the city are simple and fast to reach.

At first glance, Osaka would not seem an obvious place for anything more than a stopover on a tour of Japan or as a base for exploring other areas. However, a closer look reveals a city with an unique history, culture and traditions just waiting to be experienced and a city atmosphere unlike anywhere else in Japan.
Food

Osaka is sometimes called the 'Kitchen of Japan' and the food culture is markedly different from anywhere else in the country. Built on a tradition of quality, good value and innovation, restaurants in Osaka have had to continually evolve over the centuries. Their customers have in turn brought much what is great about Osaka into the restaurants creating a lively, friendly atmosphere a visitor may go. Just be sure to follow the rules at kushi-kastu places!

Okonomiyaki is a mixture of seafood or meat, vegetables and batter cooked on a hot griddle, usually in front of the customer. When ready the okonomiyaki is topped with special sauce, mayonnaise, bonito fish flakes and grated seaweed. The dish may sound simple but once you've tasted it, you'll understand why people come from all over Japan to try the "real thing" in Osaka.
Takoyaki is a recent arrival on the Osaka dining scene but has become one of its highest profile dishes throughout the country. Made with flour, water, octopus and other ingredients takoyaki is an Osaka original popular as far afield as London and New York. The cooking style, involving quickly rotating the dumplings in a special pan with round depressions, is itself something amazing to watch as skewers whirr over the takoyaki turning them at just the right time.
Kushi-katsu are deep fried, bite-sized pieces of meat and vegetables served on skewers. Another Osaka original, kushi-katsu restaurants or stands are lively places and a great place to meet local people and have a light meal. Just remember to follow the rules- never re-dip your food in the sauce after you've taken a bite!
Shabu-shabu is a variation on nabe hot pot dishes that developed in Osaka. Thinly sliced beef (or pork) and vegetables are quickly cooked at the table in a broth then dipped in a sesame or citrus sauce before eating.
Hakozushi is the Osaka version of Tokyo's Edo-mae sushi. Hakozushi is vinegared rice pressed into a rectangular box mould, then layered with seafood or egg creating multi-layered, colorful sushi that tastes delicious!
Tecchiri is a slight departure from usual hot pot nabe dishes. Rather than simply served as a one-pot meal, tecchiri is course meal beginning with fugu blowfish sashimi while the main course is a nabe of blowfish and fresh seasonal vegetables.
Attractions and Local Specialties

Osaka is a city where the atmosphere is as much of an attraction as the sites in the metropolis itself. While there are many locales a visitor could start with, a few areas where one can fully experience the energy and culture of Osaka could be places like:

Kita (North) Osaka. Kita Osaka's Umeda and Osaka Station is a city within a city. Dominated by the impressive Umeda Sky Building, corporate head offices, famous hotels, fashionable boutiques and restaurants are connected by long covered shopping streets and the largest underground shopping mall in Japan-this is where to get a feel for the spirit of the city.
Minami (South) Osaka. Namba and Dotombori are some of Osaka's most vibrant entertainment districts. Visitors will find huge shopping centers, department stores and wide avenues sharing space with Dotombori's canals, long-established shops, casual restaurants serving the best of local cuisine, traditional theaters an even temples and shrines makes this a popular stop on any visit to Osaka.
Osaka-jo Castle Park. Osaka-jo Castle marks the area where the city was first established. First built in the mid 16th Century, today Osaka Castle is a calm, natural space in the midst of the frenetic activity around it. Housing the impressive castle itself, historical museums, riverside parks, temples, shrines and other historic sites Osaka Castle Park gives visitors the chance to delve into the city's past while taking a relaxing break from present-day Osaka.
Events & Activities

Osaka is a city of festivals as well as food and commerce. Festivals here tend to reflect the soul of the city so expect sound, music, colour and entertainment!

Tenjin Matsuri Festival- Osaka's largest festival and one of Japan's 3 biggest (with Kyoto's Gion Festival and Tokyo's Kanda Festival). Taking place at the end of July, the Tenjin Matsuri attracts about 1 million spectators. Originating over a 1,000 years ago the Tenjin Matsuri is an all day and night event with traditional dances, music, fireworks and a dramatic highlight when 100 or more lighted and decorated boats journey down rivers in the city.
Shoryo-e Matsuri Festival- Like the Tenjin Matsuri, the Shoryo-e Matsuri traces it's history back nearly 1,000 years. Held every April, ancient Imperial Court music (called bugaku) and dances from this era are performed. This festival has actually been declared an Important Intangible Folk Asset by the Japanese Government and is a unique event amongst festivals held throughout the country.
Mido-Suji Kappo- The Mido-suji kappa Festival is a recent arrival on the Osaka festival scene where everyone is invited from Osaka and Osaka Prefecture to re-discover the charms of the city. This festival is a little like an Autumn Fair with events, concerts, competitions, traditional dances and parades including members of the international communities living in the city.