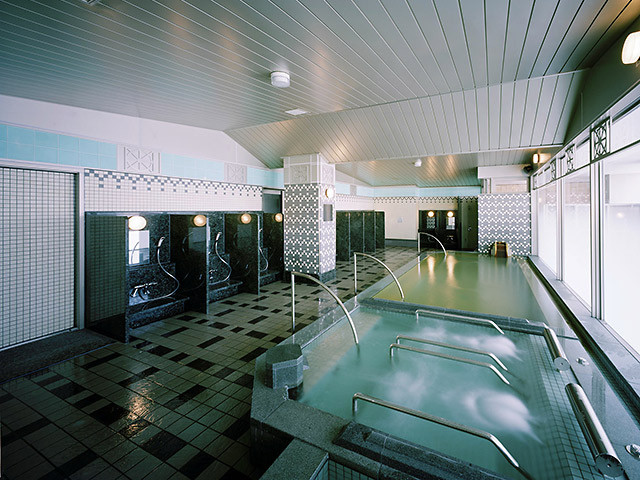 Spa Trinite
"A quiet moment in Paradise"
Hotel Monterey La Soeur Osaka's 16th floor natural hot spring is influenced by American Art Deco design. The springwater is sourced from over 1,000 meters below the earth and has an average temperature of around 40C. Regenerate your body and restore its natural balance through the healing power possessed by the hot natural springwater. Feel the impact of Mother Nature as you relax in the bath and your body begins its recuperation process.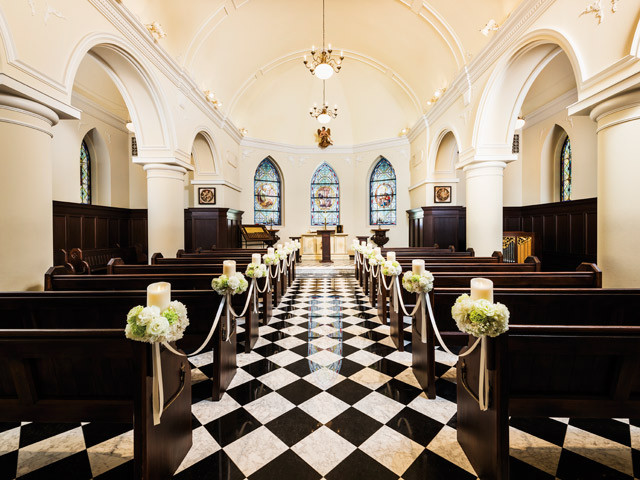 Chapel St. Anna
A bright and airy chapel that is reminiscent of those found in Ostend, Belgium. The elegant white-brick walls are lit up by the natural rays of the sun that pour in through the glass roof above, making it an illustrious setting for a wedding ceremony. Following the main wedding ceremony, the happy couple can make their way into the garden where guests shower them with confetti before spending a harmonious time mingling with friends and family.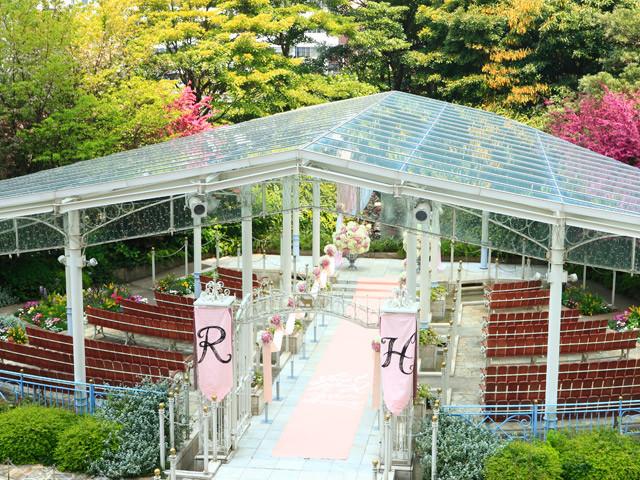 Chapel Sheep Meadow Garden
Using a romantic water garden in Granada, Spain as the basis for the design, which also incorporates French and English influences, this garden chapel is a quiet retreat allowing guests to forget the hustle and bustle of the city. Enjoy a memorable wedding ceremony here as you walk down the wedding aisle to the sound of running water and surrounded by flowers and lush greenery. As dusk approaches, the wedding aisle is lit up as if floating, making for a truly romantic atmosphere fit for the wedding of your dreams.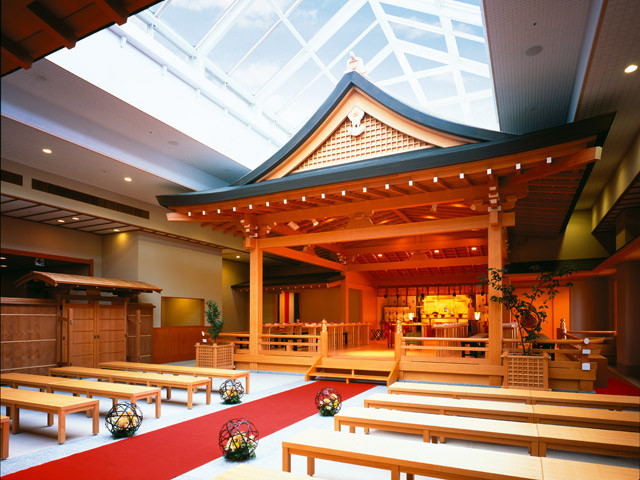 Tenseiden
This authentic shrine is bathed in natural light from the large glass ceiling above, giving the shrine a magical and mystical aura. The handiwork of the master carpenters is apparent throughout, while the scent of the cedar wood that drifts through the shrine gives it a truly Japanese atmosphere. The wedding ceremony will be performed according to the customs of Hokoku Shrine, located in the grounds of Osaka Castle, where traditional dancing of shrine maidens and other traditional arts have been passed down through generations.