Local Guide

LOCAL GUIDE/HIMEJI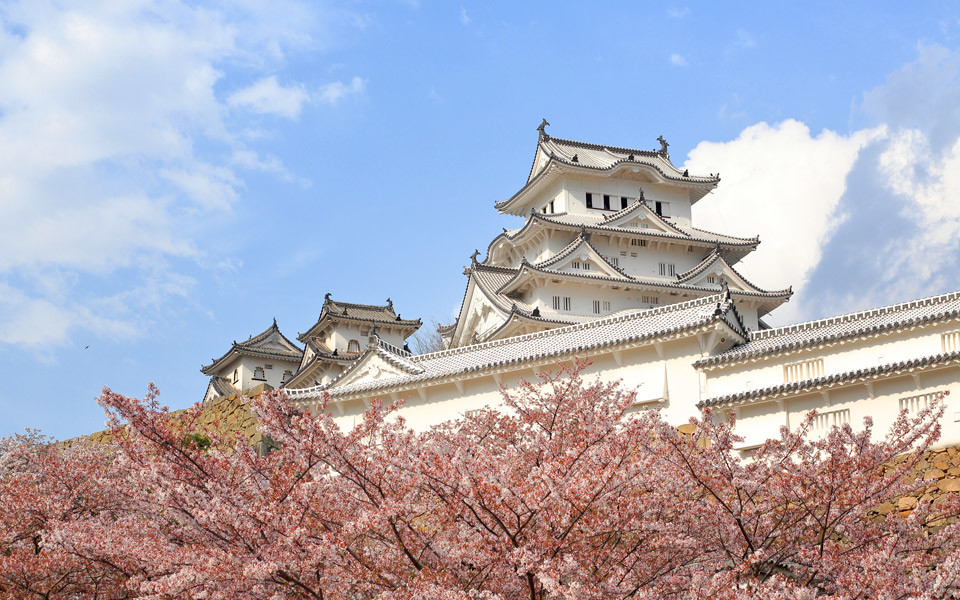 Himeji is located in Hyogo Prefecture, and is the region's second largest city (after Kobe) with population of around half a million people. It is conveniently located on the main Tokaido Bullet Train route, making access easy from Tokyo or Osaka. Many tourists taking in the sites of Kyoto, Osaka, and Hiroshima, also make time to stop off in Himeji to visit the castle, a must see during your time in Japan!

Himeji Castle is a UNESCO world heritage site and arguably Japan's most famous and beautiful castle. It has recently undergone major restorations, especially to the roof which has restored its brilliant white color, and also allows visitors to enjoy a more interactive experience. The castle is a 15-minute walk on foot from the station.

Of course, there is much more to see and do than just the castle. For example, the tranquil Engyo-ji Temple was the setting for scenes in the Last Samurai movie, featuring Tom Cruise. There are also beautiful gardens, museums, parks, and cultural experiences. Visitors can also enjoy a variety of local dishes and enjoy the relaxing atmosphere of a slightly smaller Japanese city.
Food

Himeji offers a rich variety of local specialties to both eat, drink and take home. The city and surrounding region is famous for sake, seafood, beef, and citrus fruit.

Local Sake - Himeji is one of the most famous sake brewing areas in Japan. Be sure to try a variety of different types, or even take a tour of a sake brewery if your schedule permits.
Himeji Oden - Oden is a traditional winter hot pot that contains various vegetables, tofu, fishcakes, meat and eggs, boiled in rich broth. In Himeji, it is served differently: the ingredients are dipped in a mixture of ginger and soy sauce, to give it a unique flavor.
Conger Eel - know as 'anago' in Japanese, conger eel is a popular local specialty. It is delicious both raw as sashimi, or served grilled on a bowl of rice.
Gozasoro - a traditional Himeji sweet that is a popular souvenir to take back to friends or family. It is a small pancake, filled with sweet bean paste.
Attractions and Local Specialties

Himeji has a rich cultural history, and as such offers a variety of sight seeing attractions for visitors to explore.

Himeji Castle (World Cultural Heritage Site) - Himeji Castle, also known locally as The White Heron Castle due to its brilliant white exterior, is the focal point of the city and a primary tourist attraction. Recent major refurbishments have restored it to its full glory, and visitors can enjoy both roaming the interior and enjoying the spectacular views of the castle from the park and surrounding area, including from the hotel.
Koko-en Garden - This strolling-landscape-type Japanese garden features ponds and springs against the backdrop of the imposing Himeji Castle. The tranquil garden covers an area of 3.5 hectares and allows visitors to enjoy the seasonal plants and flowers.
Shoshazan Engyoji Temple - featured in numerous movies and TV dramas (including The Last Samurai), Shoshazan Engyoji Temple is located on top of Mt. Shosha, making it the ideal location for nature, serenity and quiet contemplation.
Nagoyama Cemetery - located on top of a gentle hill, it offers one of the ten best views of Himeji castle.
Himeji Central Park (safari resort) - a popular local amusement spot where families can enjoy a range of attractions, including a safari park and a swimming pool in summer.
Taiyo Park - a family friendly theme park that has two areas: the stone area and the castle area. The stone area features over 70 miniature replicas of famous stone monuments from around the world, such as the Great Wall of China, and makes for hours of fun exploring. Meanwhile the German inspired replica castle contains various 3D images that you can place yourself in for some fun photos.
Events & Activities

In addition to its famous sightseeing spots, Himeji also offers a variety of shopping, events and other activities.

Nada no Kenka Matsuri - Himeji's main festival is held at the Matsubara Hachiman Shrine (usually on 14-15 October), and involves a "fight" between 3 portable shrines (mikoshi) which are jostled violently together until one wins.
Shopping - tourists can find various department stores, such as Piole, Sanyo and Festa, as well as explore the Miyuki-dori shopping arcade. Leather products are a local specialty.
Mount Shosha Hiking - there are 2 ways to explore Mount Shosha; by ropeway or on foot. The latter is recommended if the weather is good and you are feeling energetic. The path is lined with 1,000 year old pine trees and statues of Buddha, making it a serene and pleasant trail. At the top you can explore the renowned Engyo-ji Temple complex. (Take bus number 8, which terminates at the Rope-way base station. From there you can take the ropeway or hike.)
Other Festivals / Events - Cherry Blossom Viewing with traditional music at Himeji Castle (around the second Sunday in April) ;
Yukata Matsuri (mid June); Oshiro Matsuri with parade to Himeji Castle (May); Moon viewing with traditional plays and drums (in September near the time of the Harvest moon); Aboshi Lantern Bashing Festival (usually October 21-22).