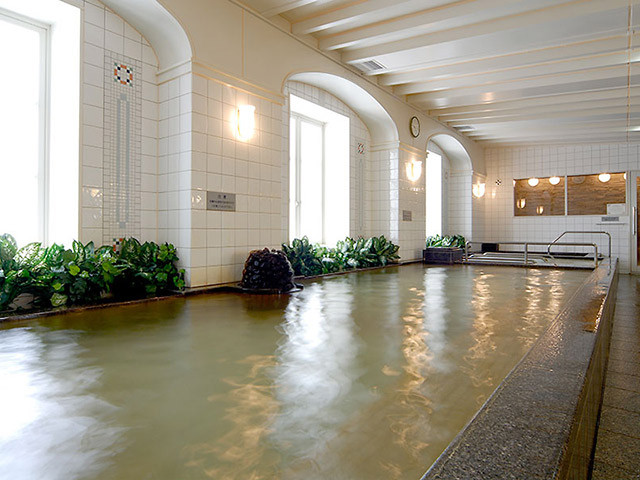 Sala Terrena
Experience the amazing Sky Spa in Sendai
Sala Terrana was the name of a luxurious garden pavilion found in the Wallenstein Palace in Prague, the golden city of Europe. The people who gathered there were said to have enjoyed idly passing the time in conversation while looking out over the magnificent garden and enjoying the sound of water from the fountains. The Sky Spa at Hotel Monterey Sendai aims to recreate this scene for you on the top floor of the hotel.

We invite you to soak in the hot spring water, originating from pools deep below the city, while gazing out over the rich scenery of Sendai, nicknamed the City of Trees, for the ultimate bathing experience. Feel the rays of the sun on you as they pour through the windows by day, or enjoy the glistening moon reflecting off the tiled floor by night. In addition, there are esthetic rooms for both men and ladies located on the same floor, offering a variety of services to suit your needs. Escape from the hustle and bustle of city life, by taking advantage of our spa and services to relax your body and soul.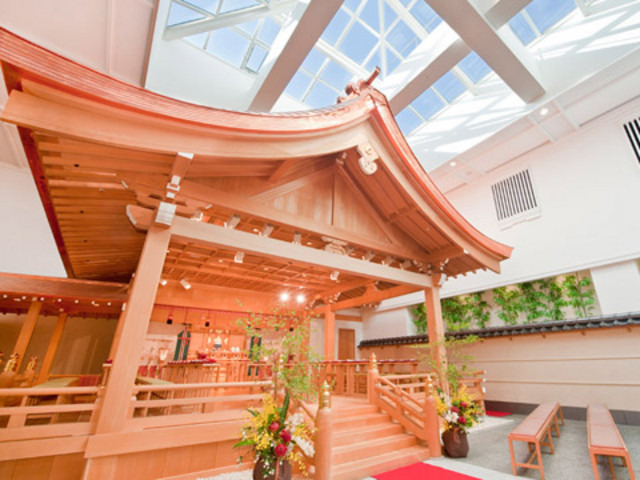 Tenshoden
The temple, built of cypress and supporting a sloping gabled roof, follows the traditional architectural style common to the region. Every detail has been carefully crafted by the hands of professional carpenters. Set in a large hall with a huge glass ceiling, the venue is bathed in natural light, allowing guests to feel the changing of the season or the shifting path of the sun in the sky. Here, as the enchanting sound of imperial court music drifts through the venue, the scene is set for a most traditional Japanese-style wedding ceremony.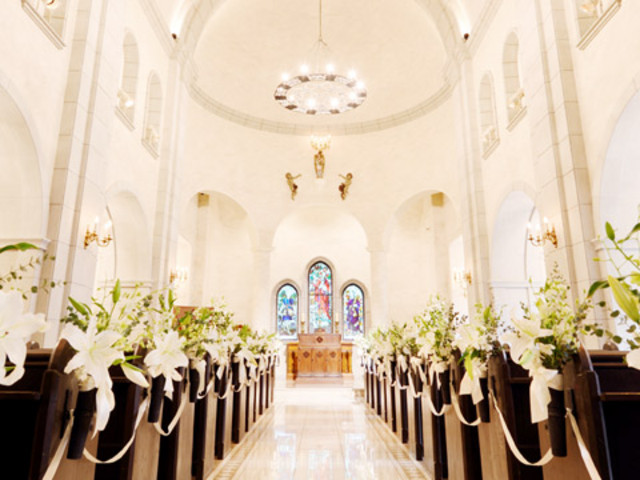 Chapel Vaceslav
Chapel Vaceslav (St Wenceslas Chapel) has a dark interior of heavy stone architecture and is a faithful reproduction of the Romanesque buildings found in and around Prague. It features rough-hewn masonry and a rustic paint finish, to create a solemn and heavenly atmosphere. In the magnificent building, visitors can admire the high ceiling and the long aisle leading up to the altar, allowing you to sense the scale and imposing nature of European cathedrals.