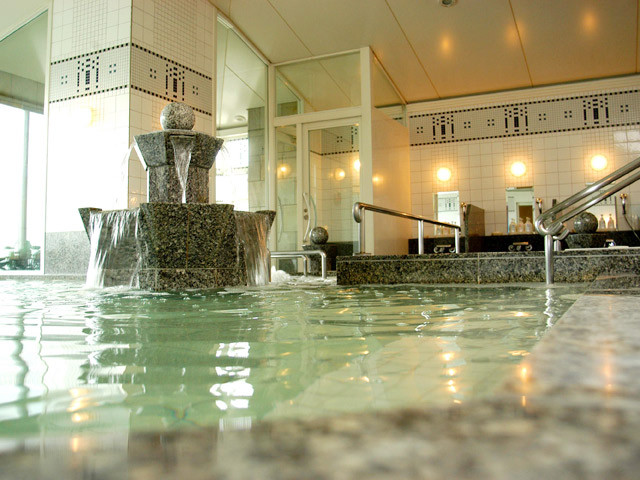 Karlovy Vary Spa
"Plunge into a pure hot spring, take in the natural surroundings, and enjoy the ultimate form of relaxation".

Dvořák, Mozart, Tolstoy and Goethe were all fond of the hot spring resort town of Karlovy Vary. Located in present-day Czech Republic, the spa was a renowned holiday destination for royals and nobles during the 18th and 19th centuries. Today, as one of that country's "big 3" spa resorts, it remains a popular destination for discerning travelers looking for tranquility and luxury.

This is where Hotel Monterey Edelhof Sapporo's 15th floor spa Karlovy Vary derives its inspiration to create harmony between city and nature. Soak away aches and pains, heal body and mind, escape the hectic pace of everyday life in tranquil surrounds with wonderful city views and elegant granite chiaroscuro artworks.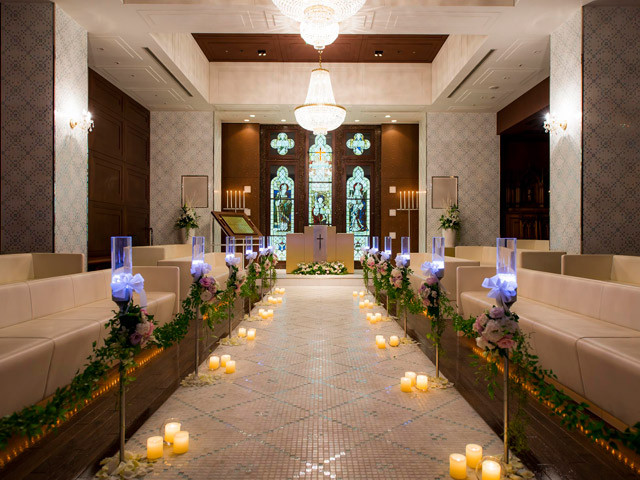 Melk Chapel
A small chapel built to resemble the Melk Benedictine Abbey on the banks of the river Danube in Austria. Combining practicality and beauty, the chapel is built to depict a Wagnerian-style geometric design typical of 19th century. With its neat design and off-white color the chapel is guaranteed to leave a lasting impression. Chandeliers glitter over the church aisles, allowing for a special bridal entrance through the congregation. From the entrance of the bride to the exchanging of wedding vows, the stage is set for the perfect wedding ceremony.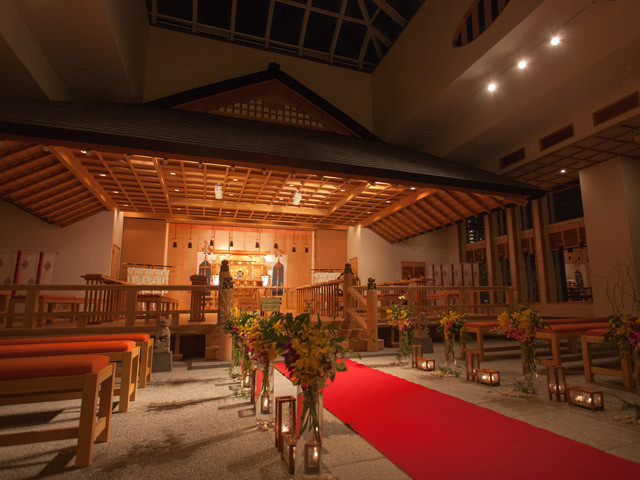 Tensei-Den
Located inside the hotel grounds, the shrine is approached by a granite path, leading up to a wooden Noh stage-style platform. The glass ceiling and large south facing window envelop the space in soft, natural lighting, while the dignifed atmosphere sets the scene for a solemn and traditional wedding ceremony.