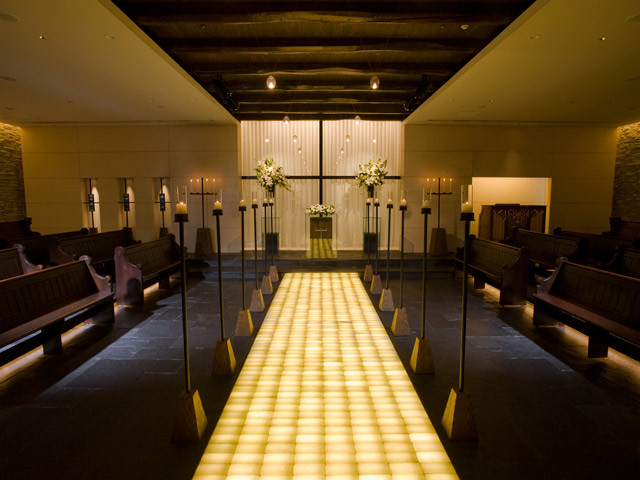 Chapel Felice
This north romanesque chapel, with its warm wooden beams and cool tiles, is a suitable venue to utter your wedding vows for eternal happiness, after walking down the aisle enveloped in soft lighting. The name, appropriately, means "prosperous", while the cross-facing pews allow the congregation to feel part of the happy moment with you, while leaving a lasting impression on themselves. We invite you to treasure your own memories of your special day at Chapel Felice.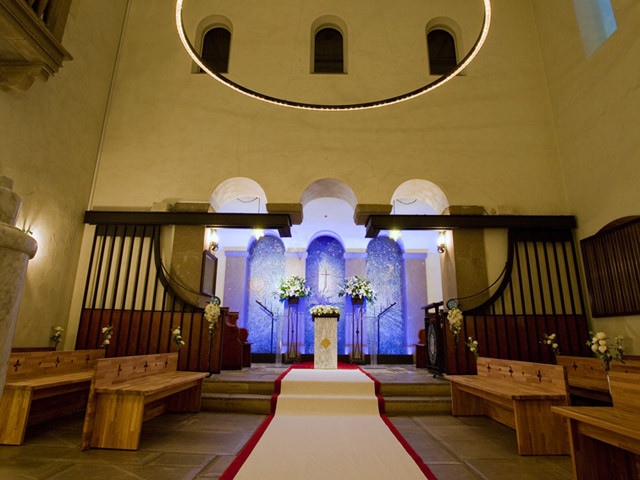 Lobby Chapel Speranza
An atrium chapel with a classical Italian architectual design. Resembling the interior of an old Italian castle, the chapel is decorated with antique light fixtures. Proceeding step by step down the solid stone stairs, make your way to the altar to applause resonating off the spacious atrium, before carrying out an emotional and heavenly wedding ceremony.