Local Guide

LOCAL GUIDE/SAPPORO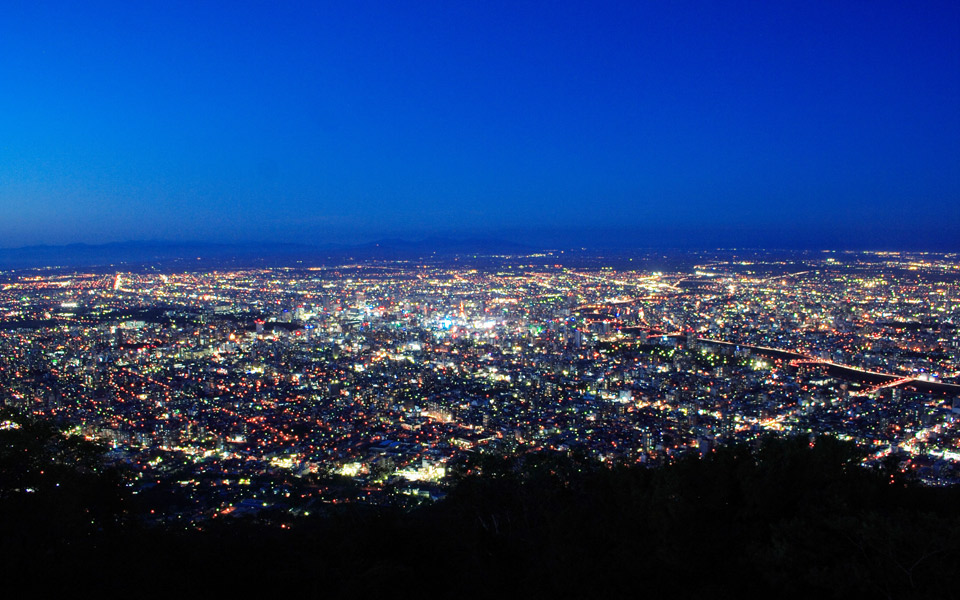 Hokkaido's capital city of Sapporo retains a unique mixture of modern Japanese efficiency and technology with a more relaxed approach to daily life influenced by the environment and climate, making any visit a pleasant change from the frenetic pace of other major centers in the country.

Drawing its name from the indigenous Ainu terminology meaning "river-lined-with-large-reed-bed", Sapporo was officially founded in 1869 - very early in Japan's Meiji Era. Designed on a grid pattern and boasting several train and subway lines and even a tram line, Sapporo is one of Japan's easiest cities to navigate.

Adding to this distinctiveness, Sapporo is spared a rainy season, unlike the rest of Japan. A mild spring, pleasant summer, cool autumn and snowy winter characterize a year in Sapporo. Average temperatures during most months make Sapporo an ideal destination and base for an outdoor or nature enthusiast, while winter brings perfect temperatures for snow and winter sports. Ski Season generally starts in mid-December and can last as long as late April!
Food

Mention Hokkaido, and especially Sapporo, and most Japanese will inevitably mention food. Famed throughout the country for its produce, dairy products and seafood a visitor will find a massive variety of ingredients and dishes to sample during their stay.

Some of the more famous dishes include:

Ghengis Khan. The dish is named after the notorious Mongol Warlord and consists of premium mutton grilled with vegetables at the table. Delicious ghengis khan restaurants abound throughout Sapporo.
Fresh seafood, especially salmon, crab, and sea urchin are renowned all over Japan. Early winter and late summer are the best time for Sapporo's famous crab while early Autumn is salmon and sea urchin season.
Miso Ramen Noodles. Sapporo is the birthplace of this nationwide favorite and aficionados still flock to establishments in the city to sample the authentic dish.
Attractions and Local Specialties

Sapporo city abounds in tourist attractions. Some of the highlights to consider include:

Odori-koen. Running about 1.5 kilometers and apparently the starting point for Sapporo's layout when it was being planned, this park is the city's focus in every season. Whether acting as a host site for the famous Snow Festival in February, transformed into a massive flower garden in May or acting as city-wide beer garden in the summer this is first stop on every visitor's trip to the city.
Sapporo Beer Museum, established in 1890, now offers historical and brewery tours as well as tastings and a family friendly beer hall.
Tanuki Koji Shopping Arcade. At nearly 1 km long and offering 200 shops you can find a huge variety of restaurants and local shops as well as souvenir shops offering some of Sapporo's famous souvenirs such as Marusei Butter Raisin cookies, shiroi koibito or, of course, ramen sets.
Hitsujigaoka Observation Hill. Located just outside of Sapporo main centre, this mountain top offers fantastic views of the city, set in a beautiful park.
Confectionery factory tour. For something a little different but fun for all ages, take a tour of one of Sapporo's celebrated chocolate or cookie producers then try your hand at making your own!
Events & Activities

Sapporo has no shortage of events and festivals.

Sapporo Snow Festival - perhaps the most internationally notable event in Hokkaido. Held every February and attracting participants and visitors from around Japan and the world, Sapporo is utterly transformed into a world of fantastic ice and snow sculptures that astound and enthrall.
Sapporo White Illumination - preceding the Snow Festival from November to early February, Sapporo becomes a celebration of lights as nearly 400 thousand orbs are employed to brighten Sapporo during the Sapporo White Illumination.
Sapporo Summer Festival - Odori-koen again takes centre stage during this festival which highlights Sapporo's food, people and even unique take on Japanese traditional Bon Dancing.