Free rental smartphone "handy" / Portable Wi-Fi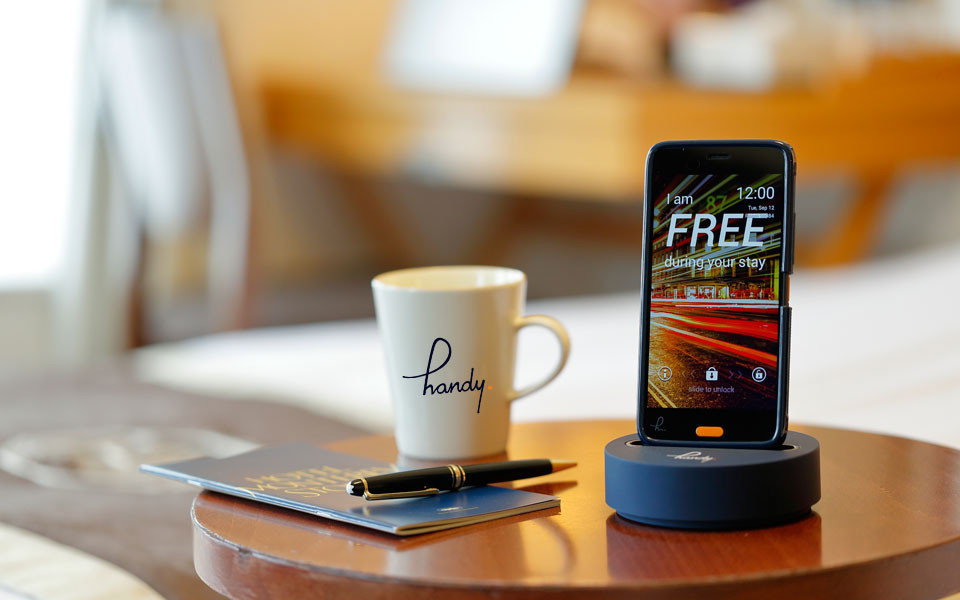 "handy" is the complimentary smartphone, equipped in all guest rooms.
Just a simple setting, "handy" allows the hotel guests to enjoy, in and outside of the hotel, unlimited internet access, room-to-room calls, free local & international calls (to 6 countries), and comprehensive City Guide.

"handy", a smartphone with unlimited and free access wherever you go.
Unlimited and Free local calls and Room-to-Room calls.
Unlimited and Free International calls to 6 countries.
Unlimited and Free Internet Access without any need to use roaming services or connect to free Wi-Fi hotspots, even when you are out and about.
Free to download social media apps, camera apps, and any other apps you may want to use.
Secure usage by allowing guests to erase all user data from the device (automatic, manual and remote).
Speed Dial to the hotel, with just a single click wherever you are.
Enjoy exclusive promotions, latest information offering by the hotel.
Into Wi-Fi hotspot wherever you go. (※with fee). ※First 30 min Free, 300yen per day.