Overseas Guest Friendly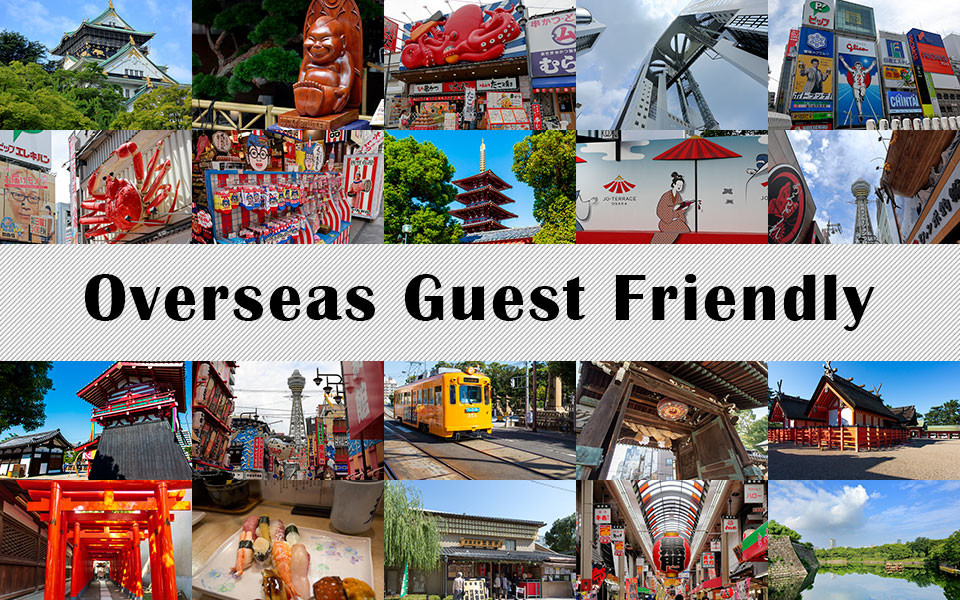 Do you have any concerns during your stay in Japan? We offer many services that are essential for your travel, not only in the hotel but during explore the city. Stay with us, and enjoy your journey to the fullest in a stress-free condition!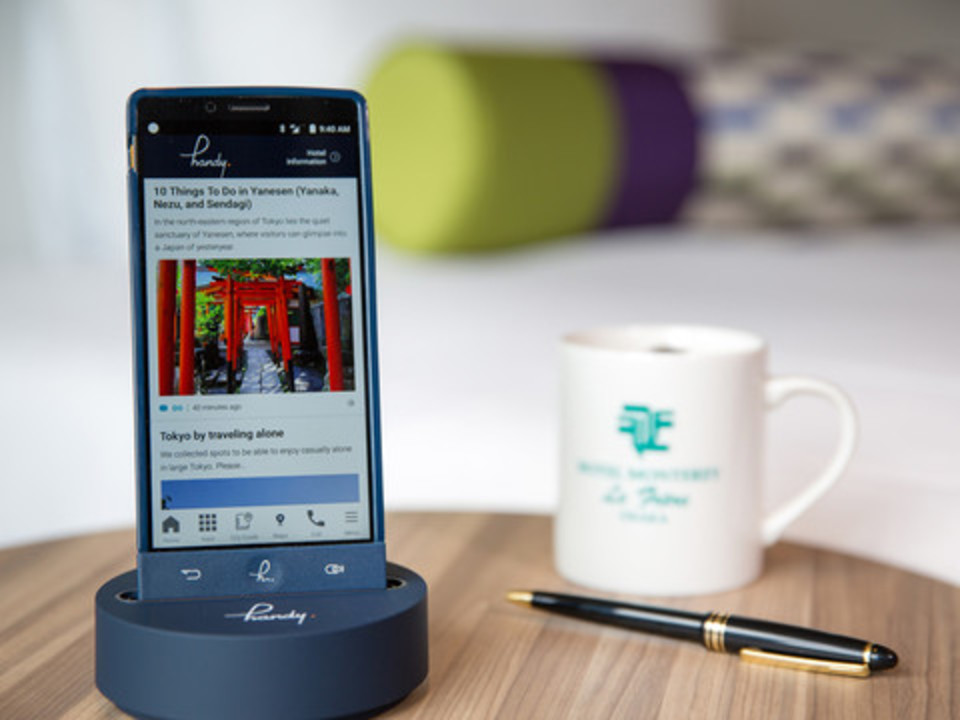 ■Free rental smartphone "handy" / Portable Wi-Fi
"handy" is the complimentary smartphone, equipped in all guest rooms. Just a simple setting, "handy" allows the hotel guests to enjoy.....
Unlimited and Free Internet Access without connecting to free Wi-Fi hotspots, even when you are out and about.
Unlimited and Free local calls and Room-to-Room calls.
Unlimited and Free International calls to 6 countries.
Free to download any apps you may want to use.
Into Wi-Fi hotspot wherever you go. (※with fee). ※First 30 min Free, 300yen per day.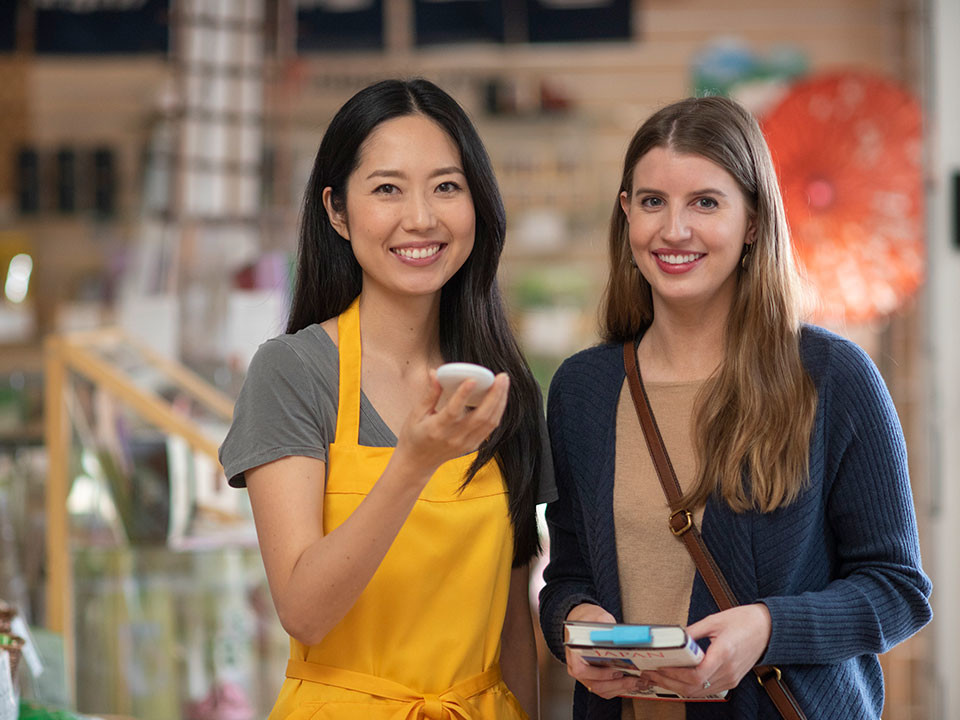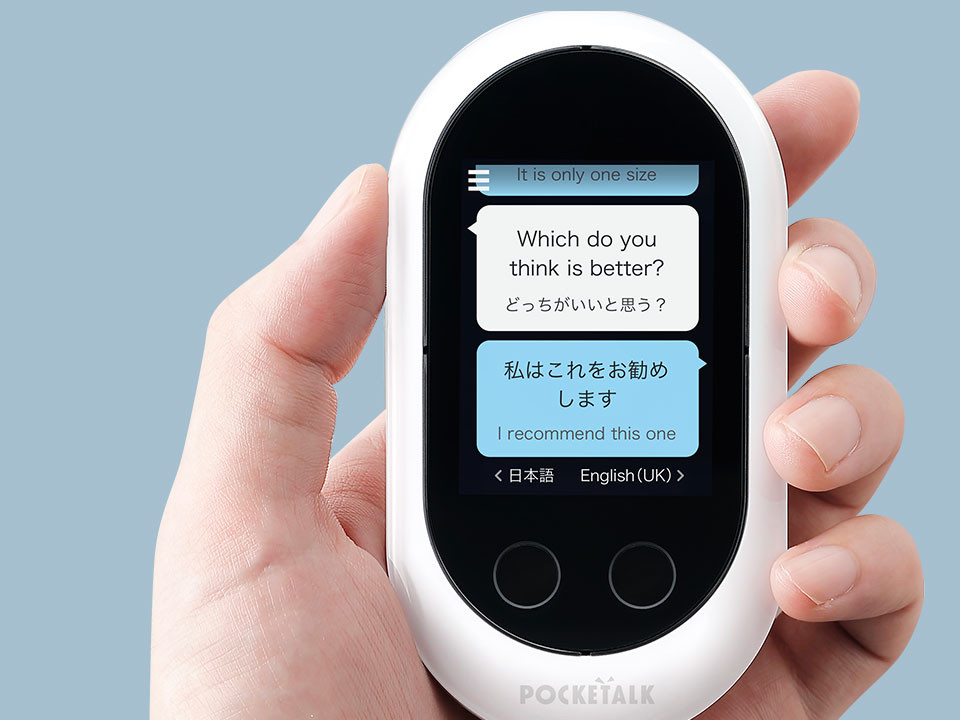 ■Portable palm-sized translator "POCKETALK"
Pocketalk is the AI-powered two-way translator, available in 74 Languages. It works in Over 100 Countries Around the World. Comes with a built-in Global SIM card (eSIM) that gives you Internet access in over 100 countries around the world.

Rental Fee: JPY800/per night (tax included)
Rent at: Hotel Front Desk
Return at: Hotel or Airport (Kansai, Narita, Haneda, Chubu)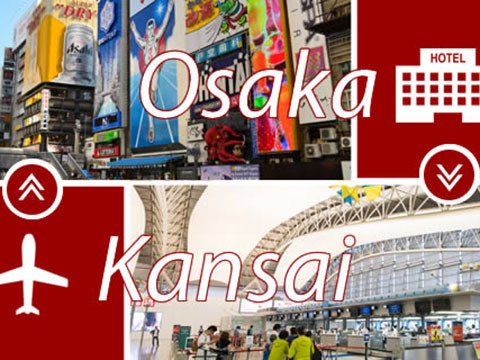 ■Kansai Airport Same day Baggage delivery service
Baggage is sent from our hotel to Kansai International Airport on the same day as requested. This convenient service enables you to enjoy Hands-Free Travel!

Delivery charge: JPY1,500/per piece
Check-in deadline: 11:00AM
Pick-up time at the Kansai Airport: 5:00PM at the same day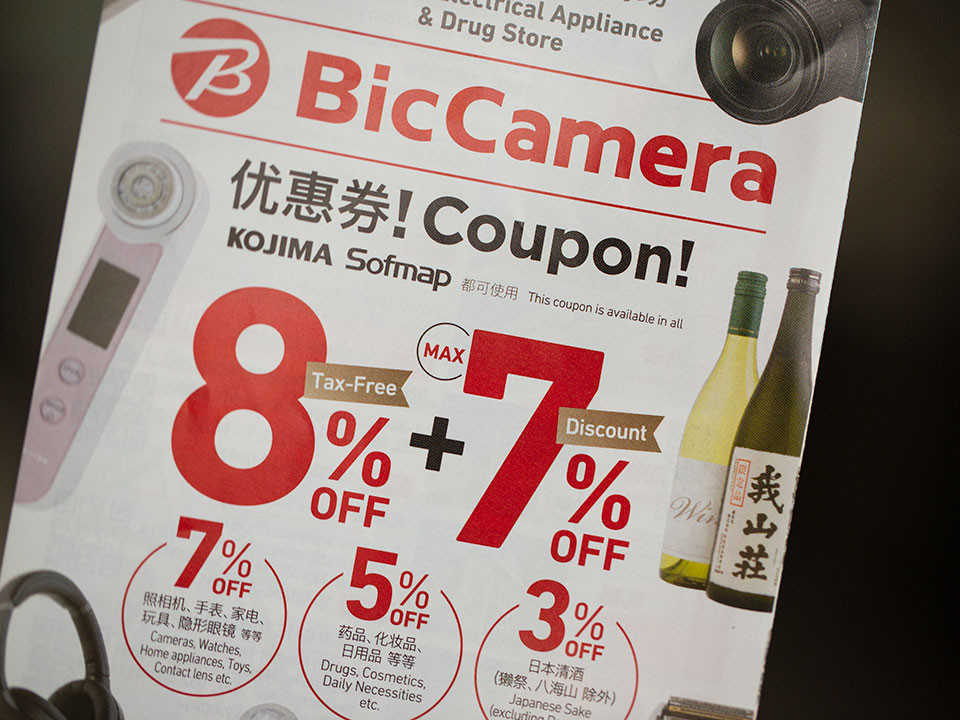 ■Shopping discount (BIC CAMERA, DONKI, Department Stores)
We offer various discount ticket or coupon at the Front Desk as below,
BIC CAMERA: 8% Tax-Free + MAX 7% Discount.
DONKI: JPY2,000 OFF (available with purchase over 30,000yen) and more!

And more,,, please ask at the Front Desk for more details.

INQUIRIES

PHONE +81-6-6645-7111